Brand Portfolio
Diversity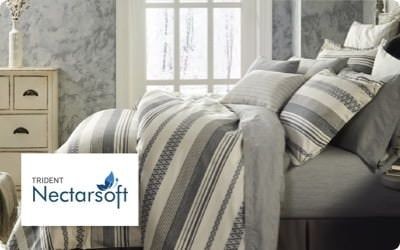 NECTARSOFT
Revel in the joy of a pampering touch with our Nectarsoft towels, exquisitely crafted from luxuriously soft cotton pile. These 650 GSM high-end towels made using long staple cotton ensure absorbency whist adding that extra touch of warmth. The lush Supima renders a feather soft hand feel along with making these towels extremely lustrous and bouncy for a blissful after-bath experience. An epitome of fine taste and splendour, towels from this collection are super absorbent, soft and amazingly plush.
ORGANICA
Connect yourself to everything that is organic and pure with a collection inspired from natural bounties. Made from cotton bamboo fiber, these eco-ftheriendly towels come with inherited anti-microbial property. The luxurious Organica bath towels stand out for their looks as much as they stand out for their functionality. An assortment of 2 Pcs Bath and 2 Pcs Hand towels, these towels offer a promise of care for your skin and the environment.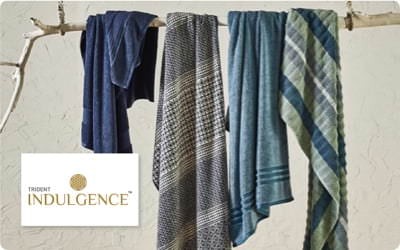 Indulgence
Indulge yourself in a luxurious after bath experience with our Indulgence towel collection. Inspired by the lightness and plushness of a feather, these towels use 100% premium cotton to pamper you with a lofty hand feel. Made using our patented Air Rich technology, Indulgence towels are a glorious symphony of art and technology along with being extremely plush, absorbent, soft and durable.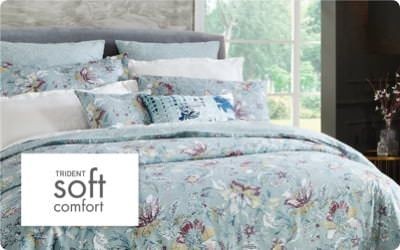 Soft Comfort
Embodiment of premium comfort and softness, our antimicrobial Soft Comfort towels help you stay hygienic and fresh. A perfect blend of sophistication and class, this collection is crafted using trendy colors and fine finishes to give you an amazingly soft and comfortable experience.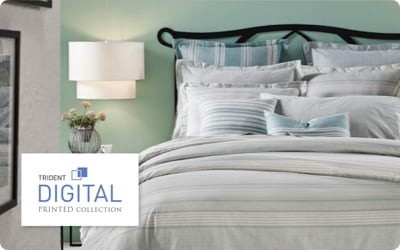 Digital Printed Collection
Adorn your bedroom with stylish printed high quality bedsheets. An amalgamation of bright colors and trendy prints, these soft bedsheets are the perfect match for every home. Made from stunning prints available in the most amazing colors, our Digital Printed sheets will suit every house. Comfort assured, these sheet sets let you and your family rest well every night and wake up fresh every morning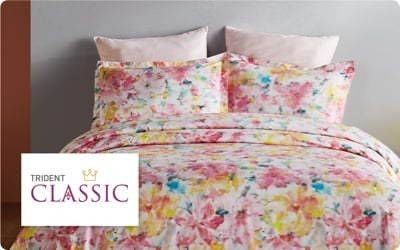 Classic Plus
Brace yourself with the softness of towels that come with special antimicrobial properties to take care of your daily well-being and keep you fresh all day through. Our Classic Plus collection is an assortment of urbane designs and fine undertone.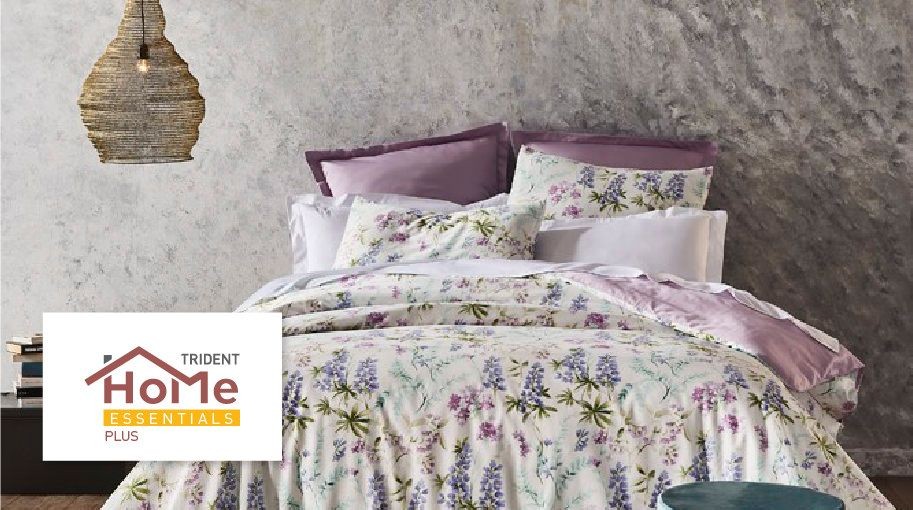 Home Essential Plus
Elevate your everyday essential experience with this new collection that fosters intricate design patterns and premium quality. A range of coordinated bath and hand towels with contrasting weft inserts is a perfect charm for your bath décor. Choose from a range of six beautiful shades to soothe your senses.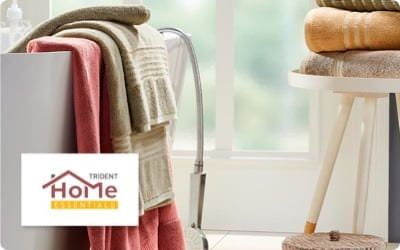 Home Essential
Fill your abode with the softness of our Home Essentials towel collection. These soft and durable 100% cotton towels complete your abode leaving you with a splendid after-bath experience. Our Home Essentials towels get better with every wash.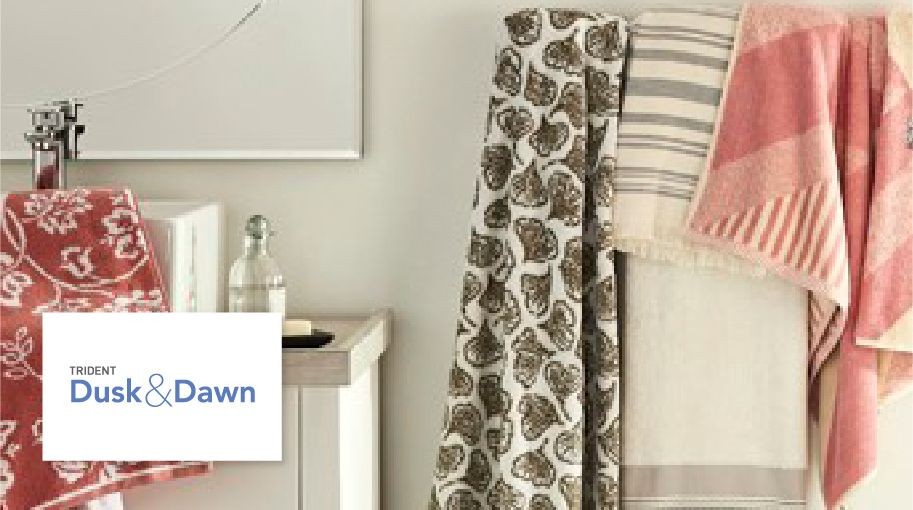 Dusk & Dawn
Stay fresh from dusk till dawn with this soft and long-lasting collection. Towels from this collection last very long and get better wash after wash.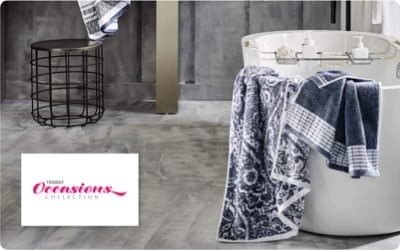 Occasions gift set
Make every occasion extra special with our Occasions gifting range. A supreme elegance of fabrics crafted with finest designs to evoke celebration of the senses, this gift set consists of one full sized bath towel and a pair of hand towels.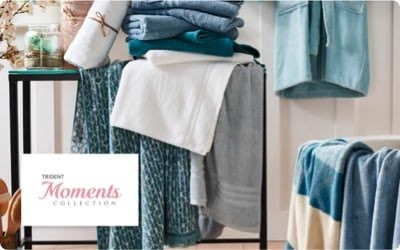 Moments
Towels that make every moment special with their unparallel softness. Consisting of one full sized bath towels and a pair of hand towels, this collection is the perfect pick to cherish the perfect moments of life with your loved ones.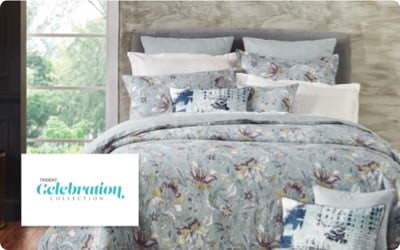 Celebration gift set
Wrap your loved ones in the goodness of extra comfort and softness with our Celebrations gift set. Comprising of 2 bath and 2 hand towels alongside a complimentary soap, this gift set is an ideal addition to your bath time must haves.